Vacancies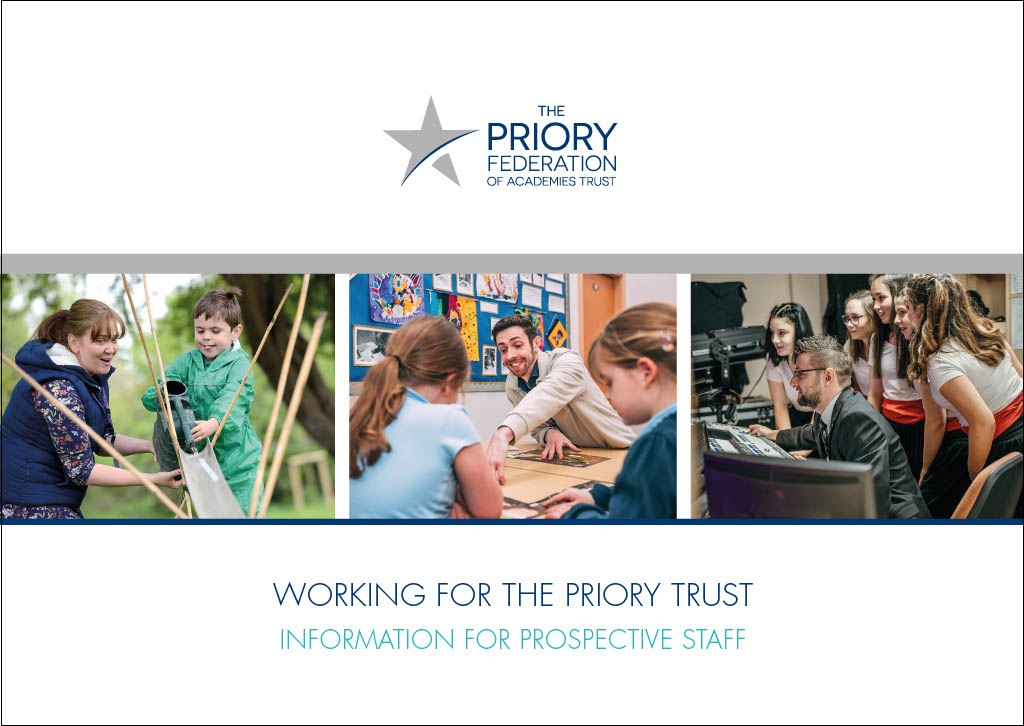 Join Us
Teaching and academy support staff positions are advertised through the 'Latest Vacancies' button on the left of this page.
In addition, dedicated pages describe Teacher Training opportunities within the Federation.
To learn more about what it's like to work for our organisation, please see our guide:
Working for The Priory Trust: Information for Prospective Staff.
Please click on the link below to see the locations of all the Trust's academies.
Priory Trust - map of academy locations
Career opportunities also exist within the Central Services team, which is made up of Finance; Human Resources; Estates and Facilities Management; IT Support; Communications; and Governance. Vacancies are advertised through the button on the left of this page.
The Trust is an equal opportunities employer. The Trust operates an Equal Opportunities Policy, the aim of which is to ensure that unfair discrimination does not take place in recruitment. In order to help the Trust monitor the effectiveness of this policy (and for no other reason), you are asked to provide the information requested on the separate Equal Opportunities monitoring form. This information is confidential and the information on the form will not be taken into account when considering the application. Both forms will be kept separate when received.
The Priory Federation of Academies is committed to safeguarding and promoting the welfare of children and young people. It expects all staff and volunteers to share this commitment. All posts are subject to an enhanced DBS (Disclosure and Barring Service check) prior to commencement of employment.